5 Escape Room Game Tips for Rookies
First time playing an escape room game?
So you've decided to do the thing that your friend's smart looking friend always talks about. Playing an escape room game.
But you've never played an escape room game and wonder what the hype is all about. You worry an alien will pop out of a secret door and grab you. You wonder if you will have to solve a Pythagorean equation. You're terrified the murderer will find you first. And will you save the world from a raving war?
We can't guarantee that you'll save the world. But we can promise you that all of our escape room games are family friendly.
Before we get on with the 5 tips for escape room newbies, let's answer what is an escape room game.
What is an escape room anyway?
Escape room games are physical, live-action adventure games that require problem solving skills. You have 60 minutes to​ uncover clues, figure out puzzles, and ​complete a mission before time runs out. To win, you must depend on yourself and your teammates-yes, you're all on the same team.
Everyone who plays for the first time is a little bit anxious, scared, and nervous. That's normal. But you're not alone. You have your teammates and our game masters will provide hints and clues to help you progress through the game.
One thing is for sure, our escape room games will give you an adrenaline rush, make your heart pump, and force your brain to think outside of the box.
Here are 5 tips you should know before playing an escape room for the first time.
1. Team We
Bring a team you can rely on. You're going to escape from a room with time never on your side.
Except for real keys, the best KEY you're going to use is communication. Teamwork is the only way to get out.
Trust your team—even if you just met them.
Work together and stay organized.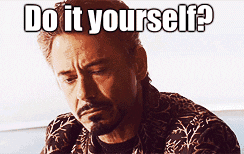 2. Don't be Shy
Start playing the moment you enter. Open things, look everywhere, and move stuff around. Look for anything that is even remotely unusual. Be mindful of red herrings.
Say everything that comes to mind out loud.
Vocalize everything you see. It may be a clue or a combination.
3. Stop, Collaborate and Listen
In the immortal words of Vanilla Ice, "All right, stop, collaborate and listen." Try to come up with a different way of thinking, the solution isn't always in front of your eyes (or maybe it is).
You're working together to get out. Don't work alone and don't move ahead. Your friends might solve what you can't.
Always have an open mind and listen to everyone. Your teammates are your biggest assets. Your trail might be cold, but at least it's not Ice. Ice. Baby.



4. Expect the Unexpected
Like a M. Night Shyamalan movie, every escape room is filled with so many twists and turns, both figuratively and literally.
Right from the beginning, you're going to find yourself clueless at the start of the escape room. Tension builds with each clue and puzzle you try to solve.
You will be searching for clues from one side of the escape room to the other side. And just when you think you're done, you find one more locked box.



5. It's Not a Piece of Cake
Be prepared for a challenge.
When you're really stumped, ask for a clue.
Good escape rooms are not easy, and the odds may never be in your favor.
Even if you don't win, it's going to be lots of fun and you'll probably leave laughing with your friends because you had a blast.
Conclusion
Escape room games are designed to be fun and distract you from the everyday stress –yes, by giving you something else to stress about. It works, doesn't it though?  Unlike real life, there's not a lot to lose if you lose –so feel free to let yourself go.
Do you want to learn more about our escape room games? Then click on the button below.
Learn More
Have a question? Then checkout our FAQ.